Woodburning fans love the comforting feeling that their fireplace or stove provides. In the spirit of the season, we've unearthed for you some great gift ideas made right here in Quebec.
You'll even find inspiration for those who don't have a wood-burning unit, but love the atmosphere it gives off!
THE ESSENTIALS TO HAVE

Carry logs with style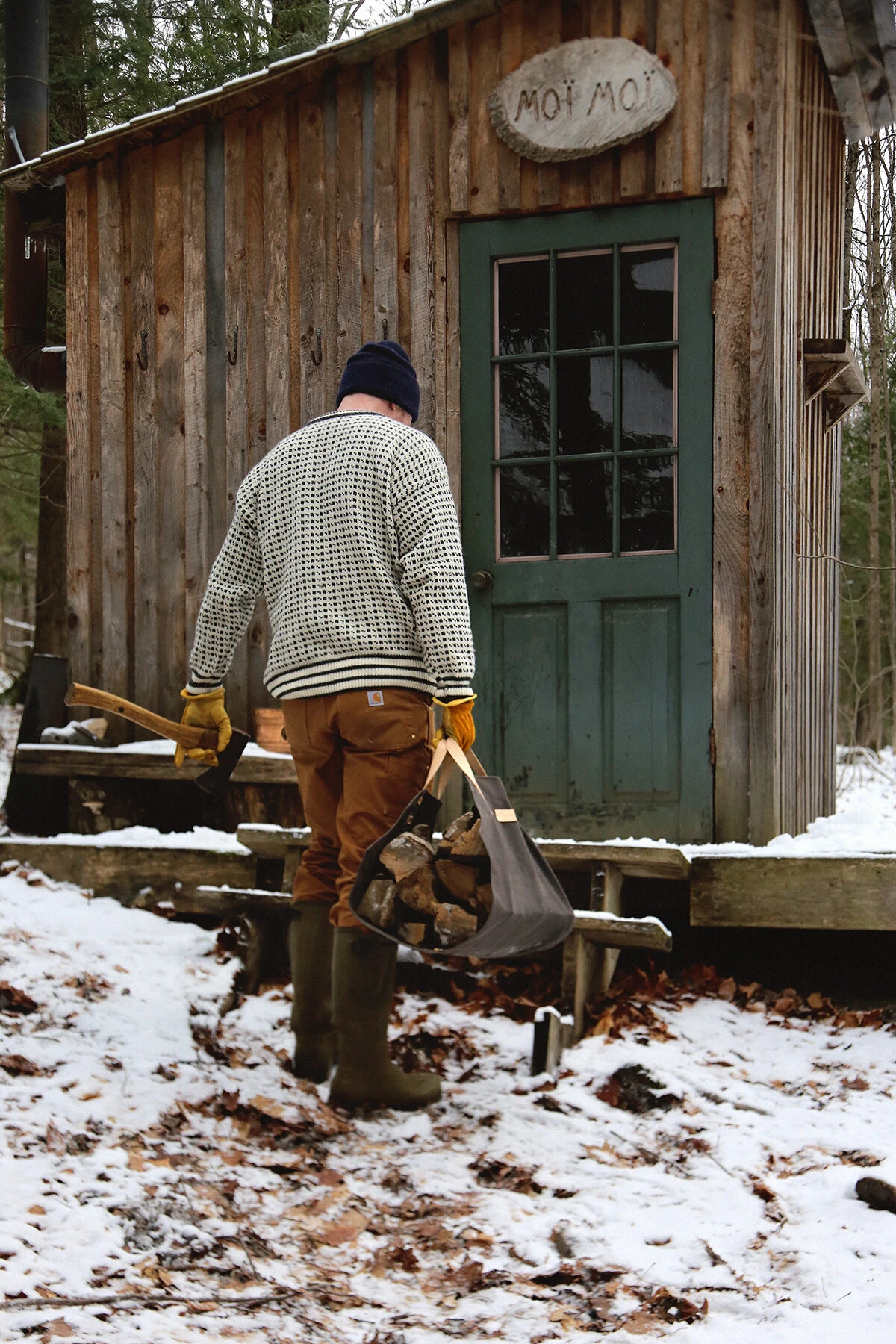 This sturdy bag makes carrying logs over the shoulder easier and without getting dirty. A perfectly suited gift for wood fire lovers. It is handcrafted with a heavy duty waxed canvas. Available at The Robinson Company.
Storing Wood Effortlessly
Hinter company | Photo Guillaume St-Amand
This mobile log rack designed by Stûv offers a modern look and makes the fireplace space more functional. It is practical and it fits in any decor! Available at authorized Stûv retailers.
Keep the Flame Alive
These tools forged by hand by the Quebec artist Thomas Lefebvre are the perfect combination of design and functionality. They become an element of the decor while ensuring an optimal fireplace experience. This set, produced in collaboration with BESIDE magazine, is available at Simons.
GIFTS THAT MAKE EVERYONE FEELING GOOD

Let's get wrapped in softness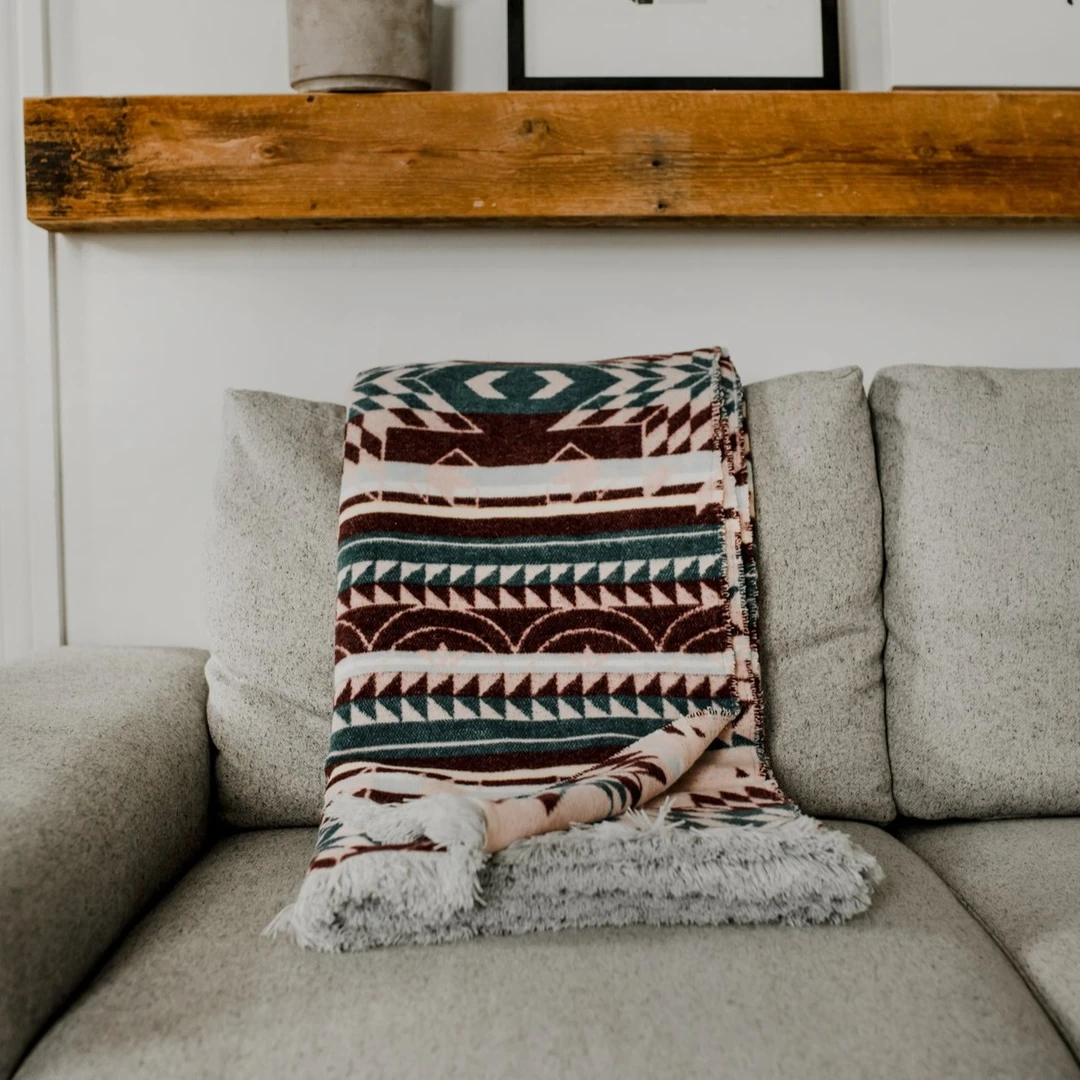 Wrap up in a large, quality blanket in front of a fire in the middle of a winter day … happiness! This eco-friendly everyday blanket is the perfect gift for those who are more sensitive to the cold. Available at Mini Tipi.
Give a Moment of Respite
A hand-crafted mug that can be used for a good hot drink in the morning in front of a crackling fire. A must for the cold season. Available at Atelier Trema.
Give the Word Well-Being its Full Meaning
Putting on comfortable slippers and having a good time around a fire is the definition of well-being. Made in Quebec from genuine sheepskin, they will keep your little ones warm. Available at Simons.
Create Magical Memories
Like fire, the board game is a central unifying element around which we get together. Made by Atelier-D, these games will allow you to meet up with loved ones and create, without a doubt, a ton of memorable moments! Available at Atelier-D.
THE HEIGHT OF EXPERIENCE

Get Away for a Weekend
Hinter company | Photo @nineteenphoto
A stay in a cabin or house fitted out by Hinter Company allows you to reconnect with nature. Treat yourself or a loved one for a weekend with a Stûv 30-compact.
Offer Comfort in the Heart of Nature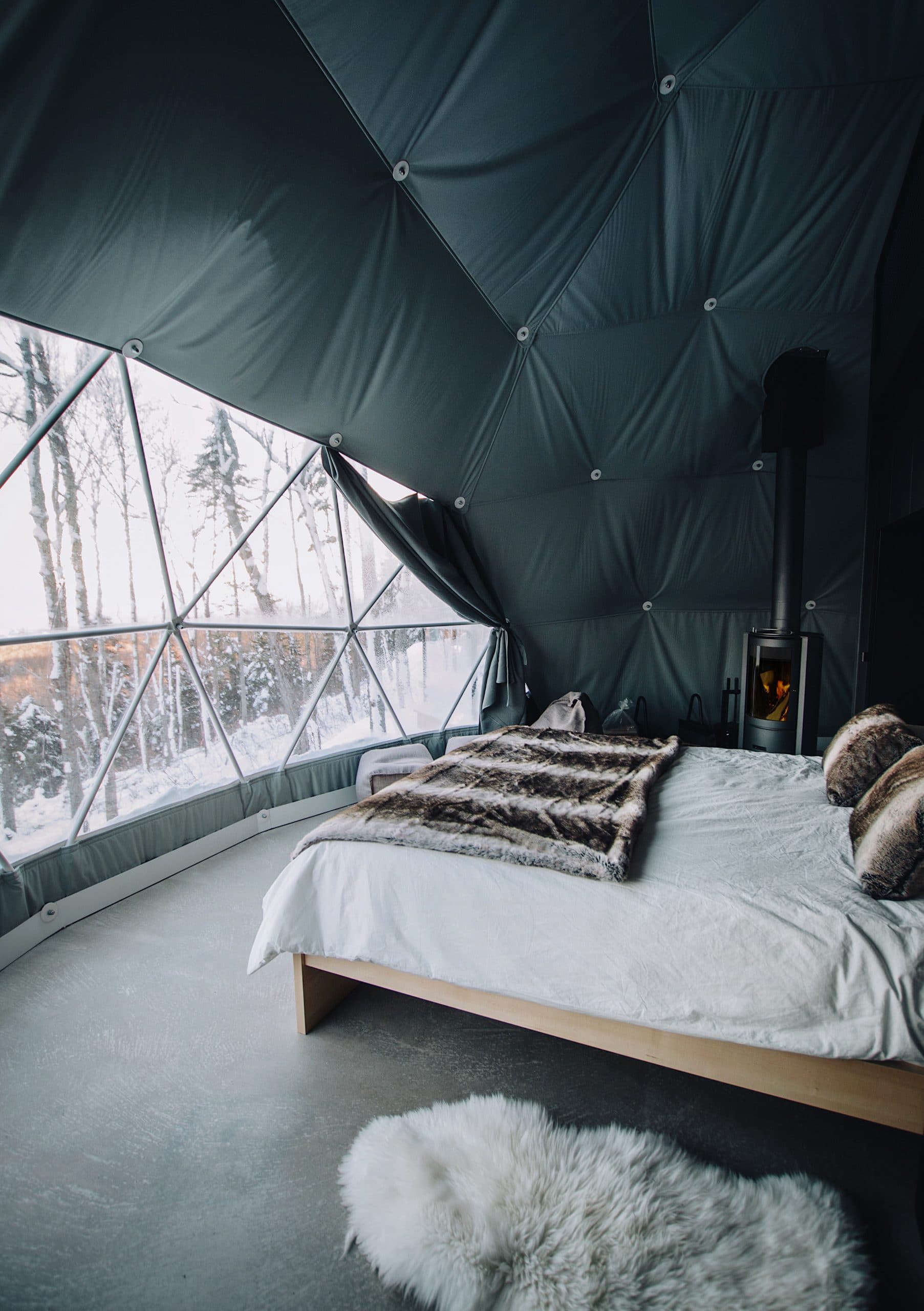 Dômes de Charlevoix | Photo @JeanneMap
The Dômes de Charlevoix offer an experience that combines nature and comfort. Each dome has a breathtaking view of the St. Lawrence River and the surrounding area. This is an ideal option for glamping enthusiasts since there is a variety of attractions including a Stûv 30-compact.
All of these ideas are sure to appeal to any wood-burning enthusiast and create a sense of tranquility during beautiful winter days. You just have to choose which of these gifts will make your fan happy!