Whether you're thinking of getting a wood stove or fireplace installed in the near future or want to spruce up your existing appliance and the room it's in, get inspired by this year's trends.
Wood-burning fireplaces evoke warmth and elegance
Setting up a fireplace area lets you create a focal point in the room. The goal is to fashion a cozy, comfortable and inviting atmosphere. The latest trend is natural colours and materials, like a wood beam for the mantlepiece or field stone cladding. While very popular, wood cladding is not recommended for this project, as most wood stove and fireplace manufacturers require non-combustible materials within a certain radius of the appliance. For a similar effect, you could also opt for concrete that looks like wood. Several specialized companies, like Béton Architectural Johnstone, offer products with very realistic finishes, for a safe version of the look you had in mind. You could also make attractive log holders an integral part of your decor.
The important thing is to think minimalistic. Pick one element as the main focus. It could be your fireplace, a painting, a sculpture or other. You can beautify your fireplace area with a few decorative items, preferably in understated colours that call to mind natural materials like cotton and linen. For an uncluttered haven, pare down your options to only a few key objects. As for the overall colour scheme, the current trend is tone-on-tone (different shades of the same colour).
There are several combinations you can choose from to create a cozy cocoon. Select an original mantlepiece and decorative items that will showcase the play of the flames, exuding warmth and relaxation in the spirit of this year's trends.
Wood-burning stoves create a relaxed and refined mood
Sleek, modern-looking wood stoves are very in this year and their minimalism complements all styles of decor. Select an appliance model and decor that best reflect your personality to add a one-of-a-kind touch to your home. With 80s furniture back in fashion, rattan chairs or an angular sofa will create a bold look. If you prefer more classic decor, featuring noble, natural materials like leather or marble, a contemporary wood stove will fit in beautifully.
One thing is certain, wood-burning stoves have become a design element, holding pride of place in a home's gathering spaces. Beautiful, functional and timeless, modern wood stoves adapt to the activities of the house or cottage's occupants. Some offer a variety of fire views while others are marvels of architectural design. There are even freestanding fireplaces that can become part of the furniture. They can be installed just as quickly and easily as a traditional wood stove, while offering a polished look that will turn heads. Check out these striking models.
Adding accessories around the stove will also enhance your decor while clearly defining the area. The portable log holders and floor-protecting hearth pads seen on the market over the last several years are as beautiful as they are practical. These two must-have elements reinvent the space while making your stove more commanding and giving it prestige.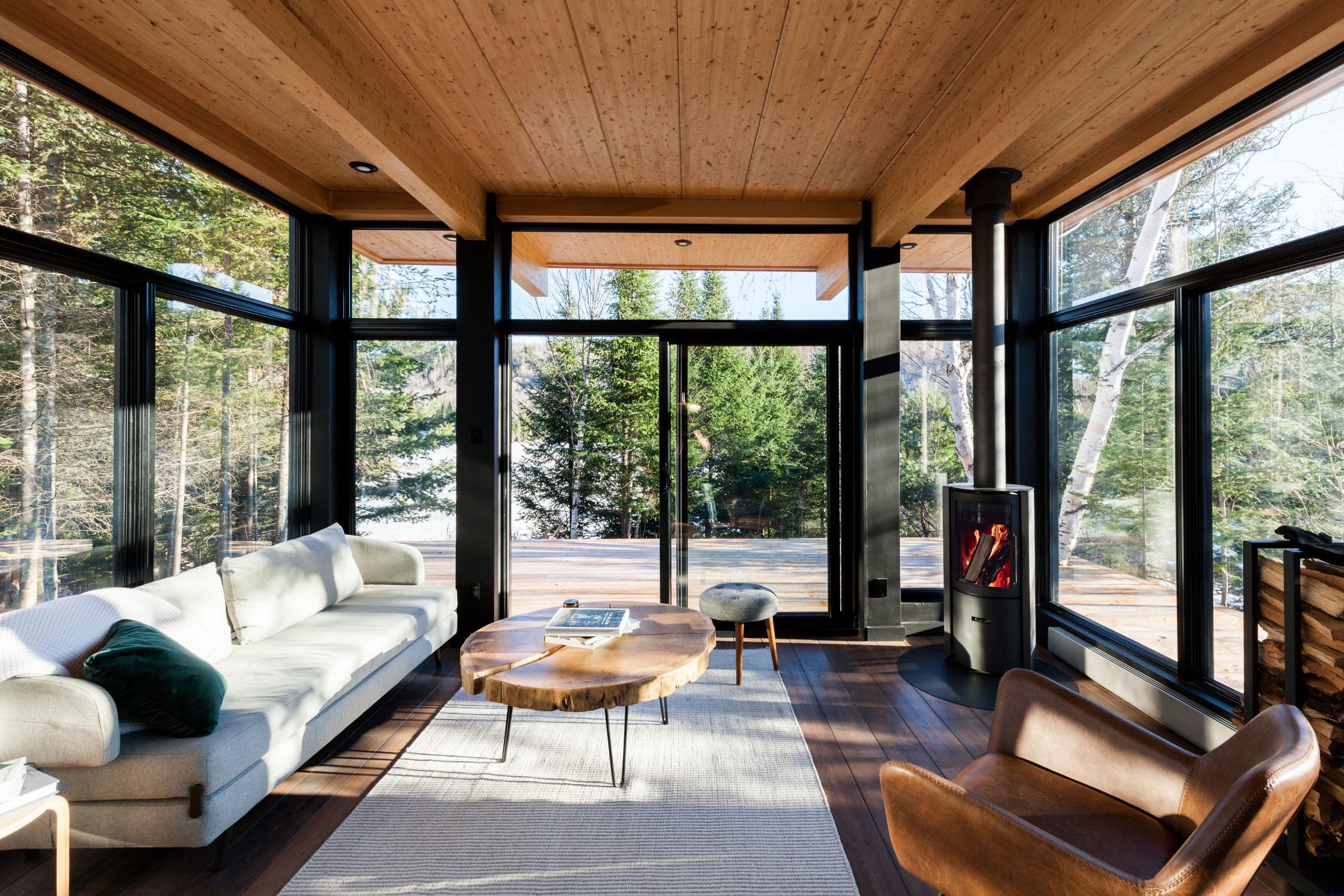 @doubledeezy1
Finally, whether you're setting up a nook for your fireplace or your wood stove, the important thing is that it be inviting. Achieving harmony between your appliance, finishes and accessories will make you want to spend hours by the fire.
Click HERE for even more inspiration