It has been completely transformed and decorated by interior designer Caroline Bouffard. She poured her heart and soul into creating bright, modern-looking spaces while preserving the rustic features that give the cottage its cozy atmosphere. The overall look is minimalistic, with shades of black and white to draw the eye to the beauty of the forest and lake.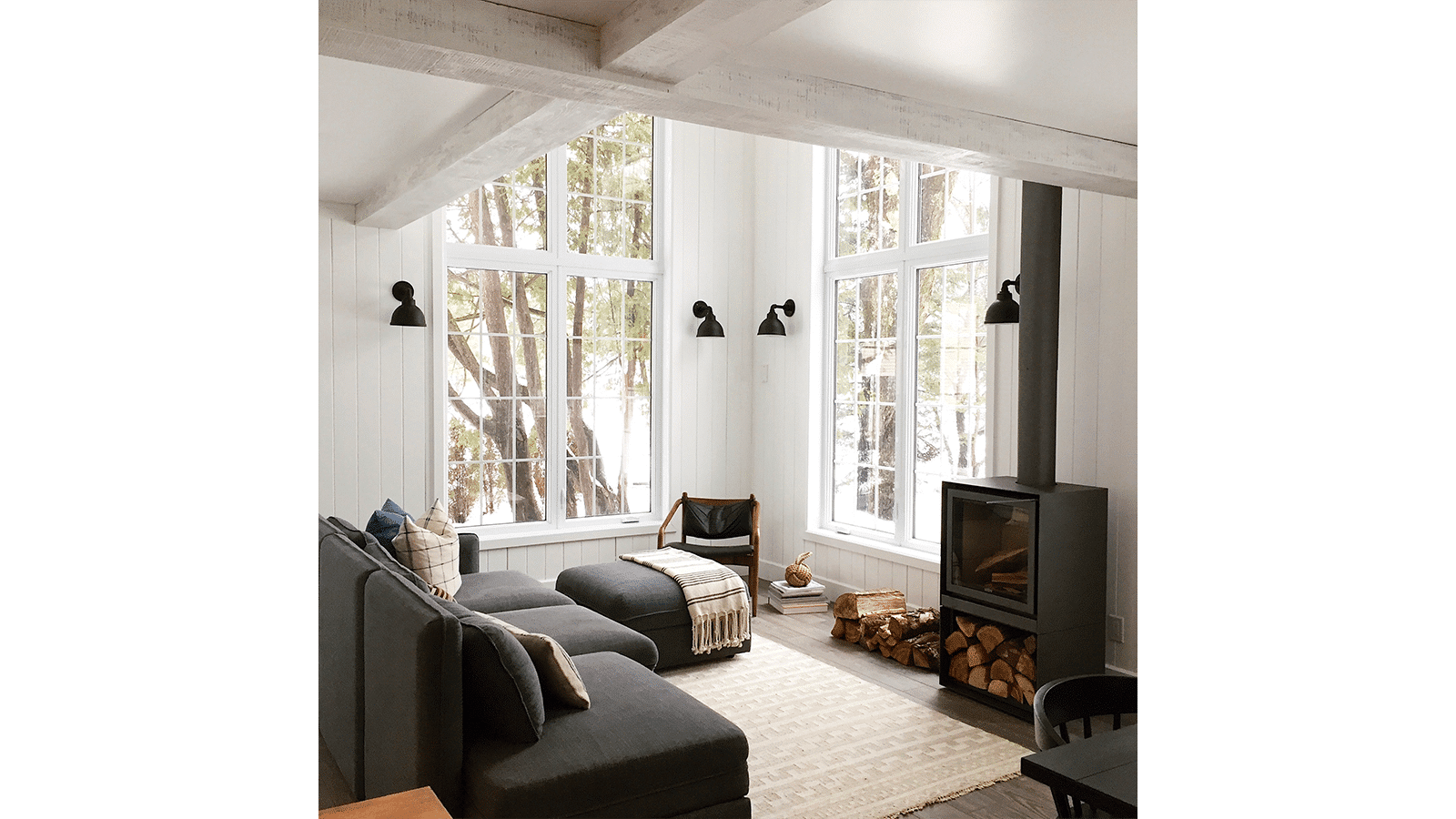 The beautifully renovated kitchen is well-equipped and is open to the living room, which features tall windows and a fireplace nook. These rooms make a perfect gathering place.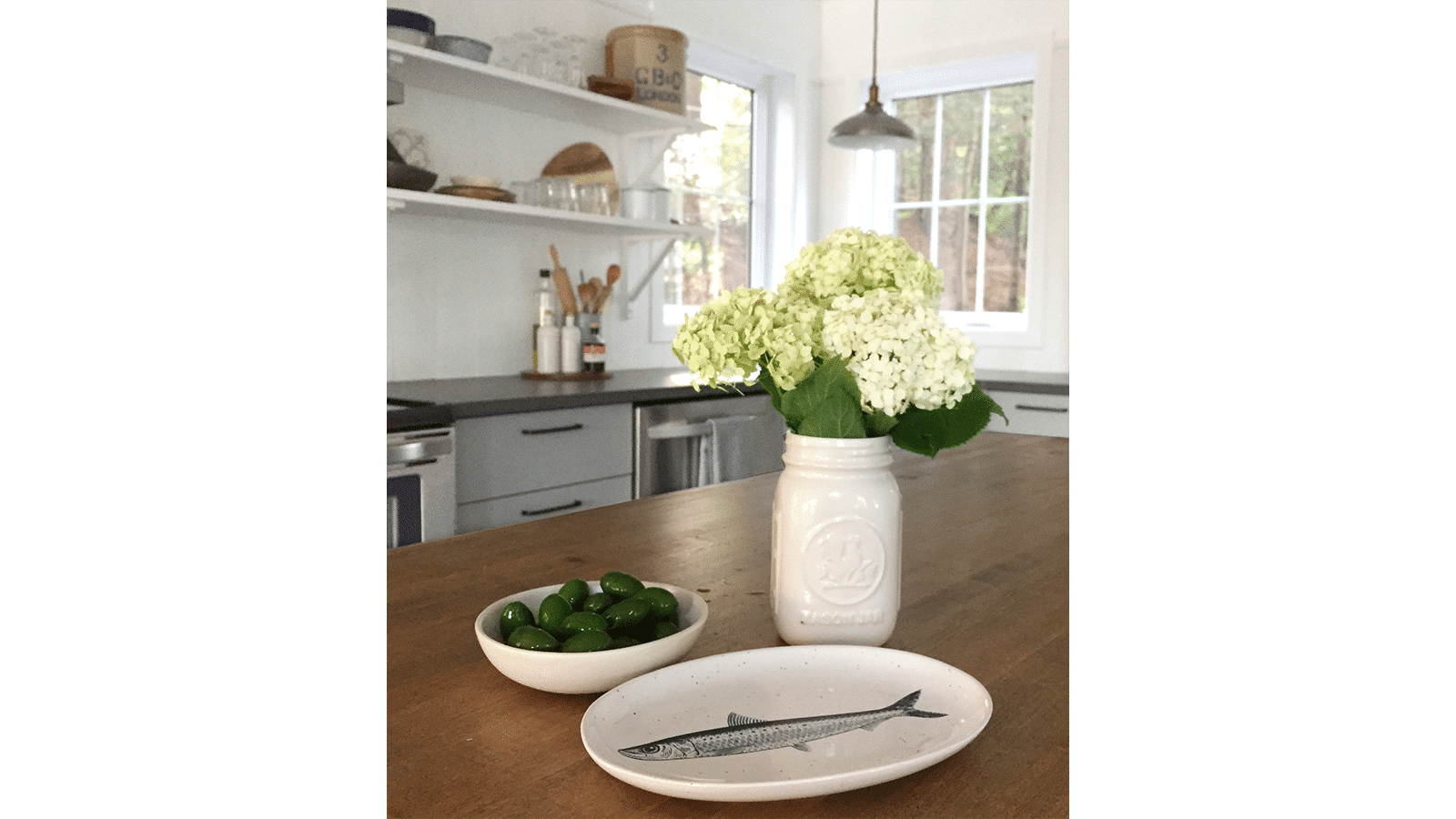 Nestled in a peaceful setting, CABIN 151 offers relaxation and an opportunity to enjoy several outdoor activities. The challenge in transforming this waterfront cottage was maintaining the strong pull to simply spend time with loved ones in a tranquil environment while also encouraging visitors to venture out and enjoy the tourist attractions in the Eastern Townships.